Becoming a Certified Speaking Professional™
The CSP® (Certified Speaking Professional™) designation is conferred by the National Speakers Association® (NSA). The CSP designation is the speaking profession's highest earned international measure of professional platform competence.
Less than 12 percent of the 5,000+ speakers worldwide, who belong to the 14 member associations of the Global Speakers Federation (GSF), currently hold this professional designation.
The CSP designation is earned by mastering the four professional competencies adopted by the NSA Board of Directors: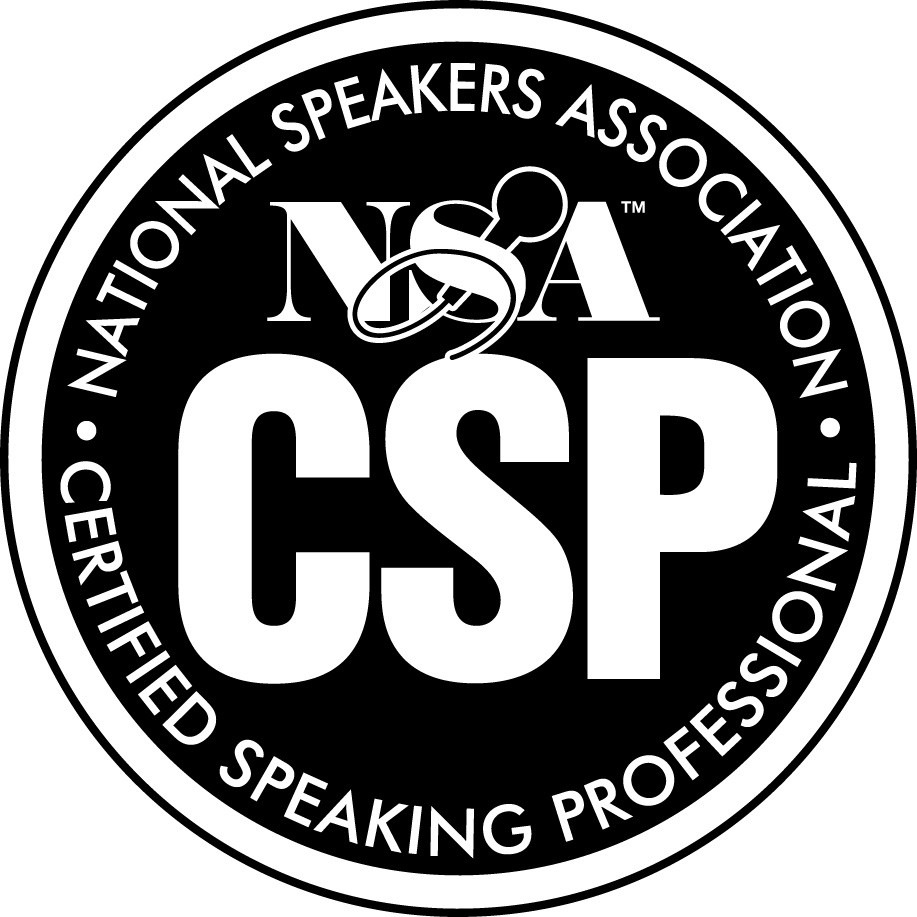 Eloquence - The art of speaking and the use of powerful and persuasive presentations.
Expertise - Knowledge, skills and experience in a specific area.
Enterprise - The purposeful undertaking of a successful speaking business venture.
Ethics - The standards governing the conduct of those in the speaking profession.
To earn the CSP designation, a speaker is required to:
Perform and document hundreds of presentations
Show income earnings of $50,000+ for a minimum of five years
Receive excellent ratings on performance evaluations from past clients and fellow CSPs
Take part in ongoing education
Maintain and renew their designation every 5 years
For more information, visit www.nsaspeaker.org.
Hiring the right speaker is critical for your event's success. It's not just about content. Audiences want to connect with the person on stage and walk away with the tools to succeed and inspiration to follow through. Choosing someone with a CSP means choosing someone with high content, the ability to connect and engage, and a track record of happy clients. CSPs are committed to the craft and ultimately, your audience.
Let's start building your Sway Factor™!