You can't push three lawn mowers at once. In life and in business, what we focus on is what we attract. Focus like a sharpshooter on your goals.
Market With Laser Focus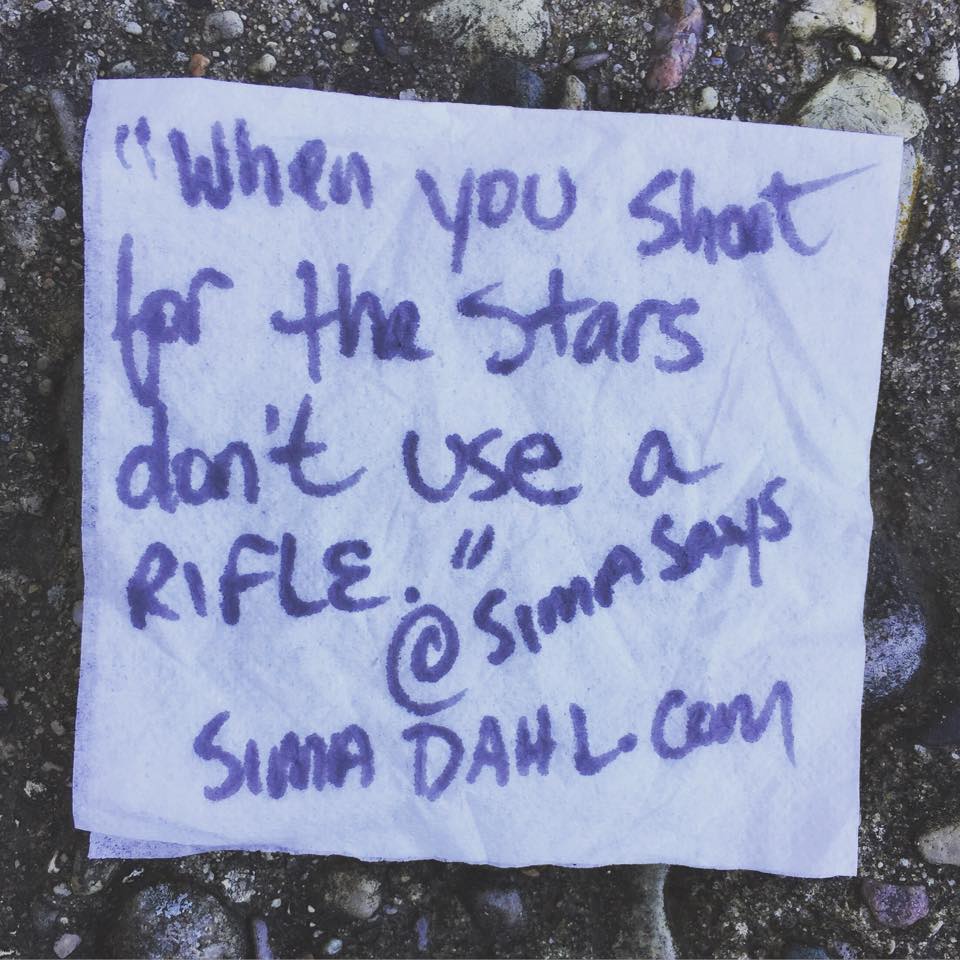 Tweet about it here: Focus yourself and your business! #cocktailnapkinquote#personalbrands#swayfactor
(If you're in Chicago, keep reading for a special invitation below…)
Small business owners, direct sales associates and independent agents can easily become overwhelmed by the non-stop social media hype promising big payoffs for a seemingly free and easy marketing tactic.
Marketing Truth
The truth is – and you ALREADY instinctively know this – it's neither. Social media is an amplifier to for marketing that works. If your other marketing efforts are not generating leads, or you're unable to close sales, then social media won't save your hide.
However if your marketing is on target and you've a history of closing sales in your funnel, social media can absolutely amplify what's working. The key is to focus.
Where to Focus
Focus on your target customers… Focus on industry influencers… Focus with laser intensity. And remember that social media is not a magic bullet. Like most careers and most business, overnight success is unlikely. It's a marathon, not a sprint; train accordingly.
Chicago #SMB business owners, independent agents and solo-preneurs join me August 5th for the Dex Media Marketing Success Seminar at City Winery. You'll hear from local experts plus Google and Yahoo too. Registration is open now: https://spag.es/ChicagoSeminar. And it's absolutely 100 percent FREE!